Wonder Woman #98
May 1958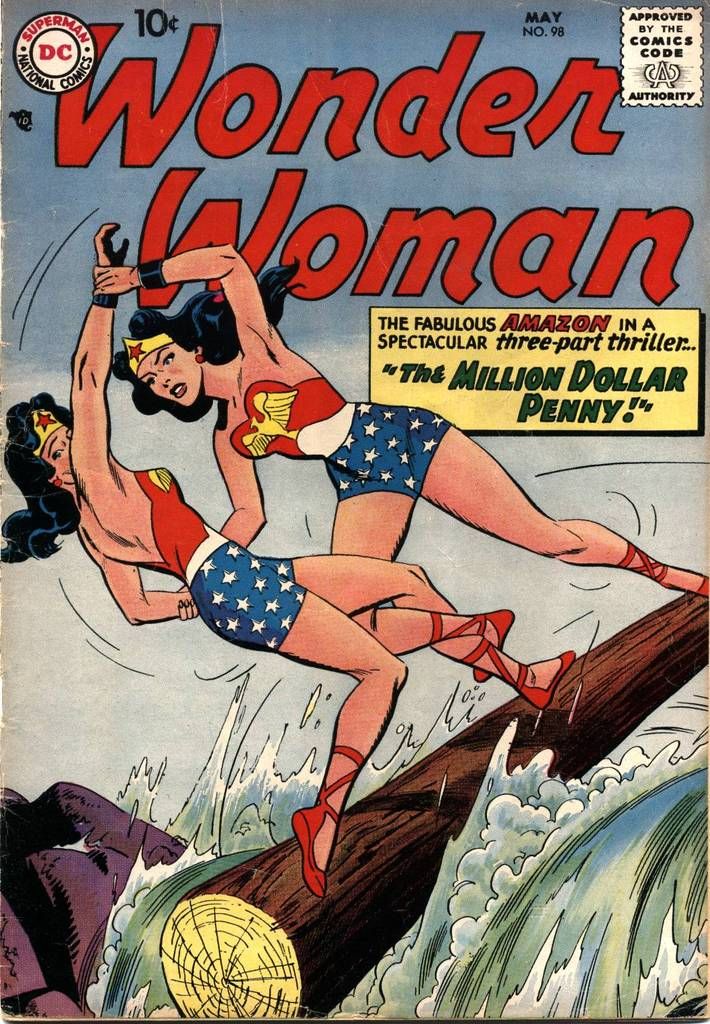 Having read dozens of these stories now, other than the revamped origin element (I liked), the plots are not much different from what came before. Giant eagle, menacing fish, enemy sub attack (swapped for space aliens), lovestruck Steve Trevor (getting stale), magical conclusion for the sake of helping kids.
What set this issue apart from previous stories are two things. The 25 page format is more fluid then the previous 3 story format. The art is much improved. WW doesn't feel like a static wood carved stencil. I like her straight hair vs. the old fashion curly doo.

The Kanigher\Andru\Esposito collaboration is off to a running start.