Issue #78
December 1946
Rating: 5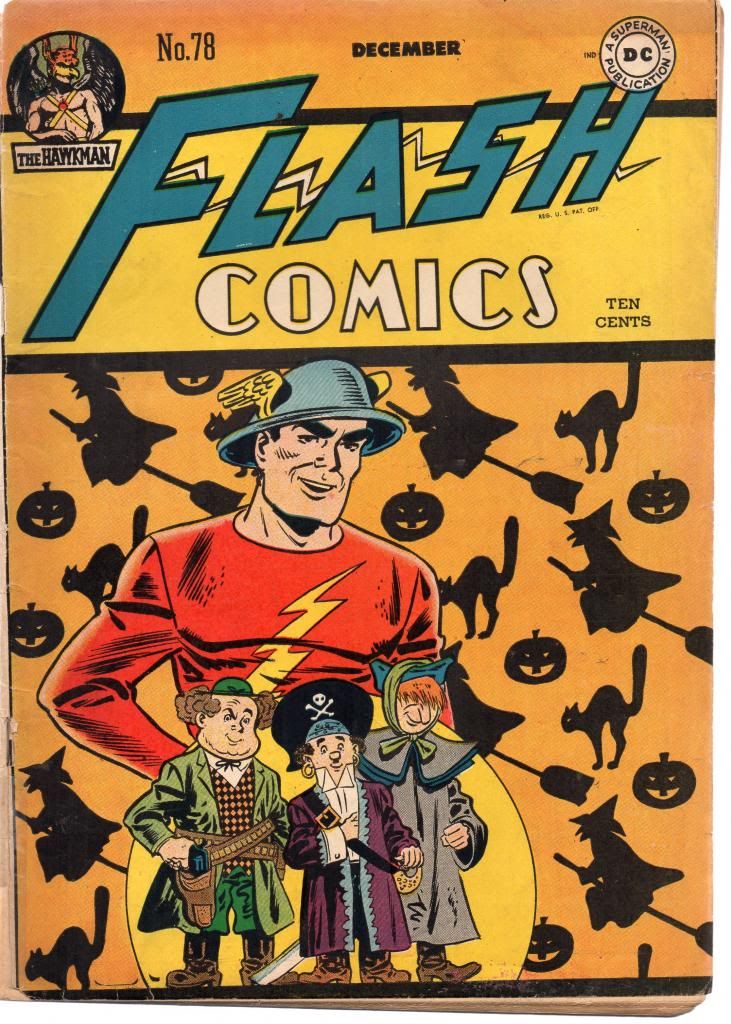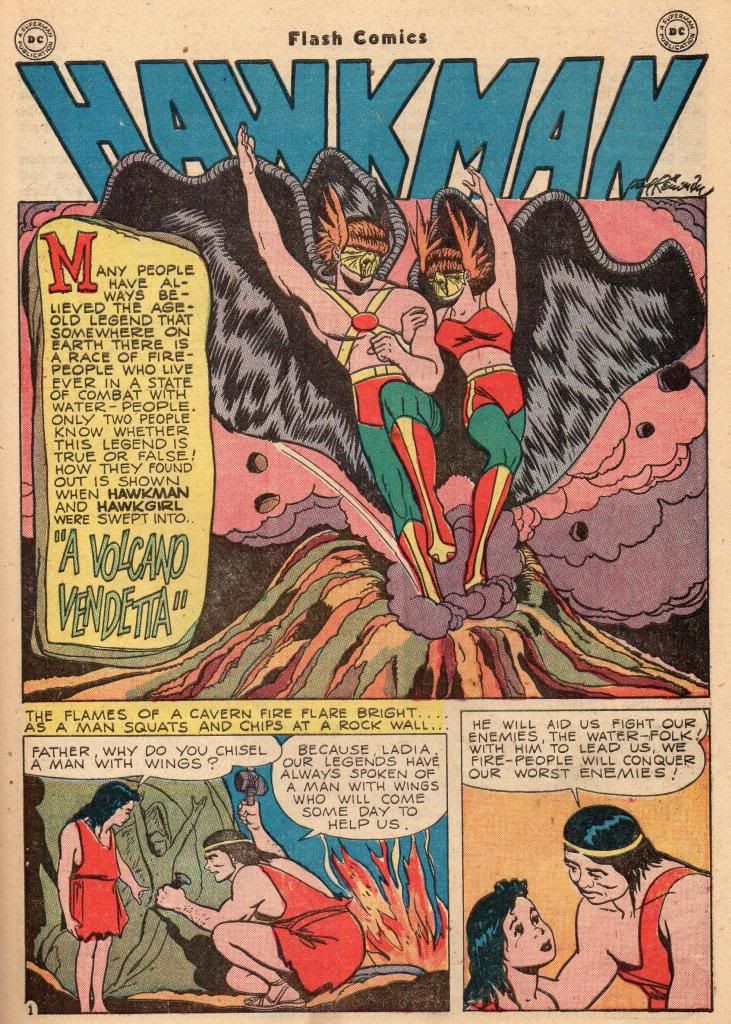 Paul Reinman (Green Lantern) fills in with the art in this Hawkman strip. The Hawkman is the mythical mediator between the competing tribes of fire and water.
The Flash gets in the mood for Halloween and wears a mask as the three dimwits make the party fun.
Great house ad for DC titles on the newsstands for October 1946.

Count the kids that had Flash Comics #78 that Halloween.