Issue #70
April 1946
Rating: 4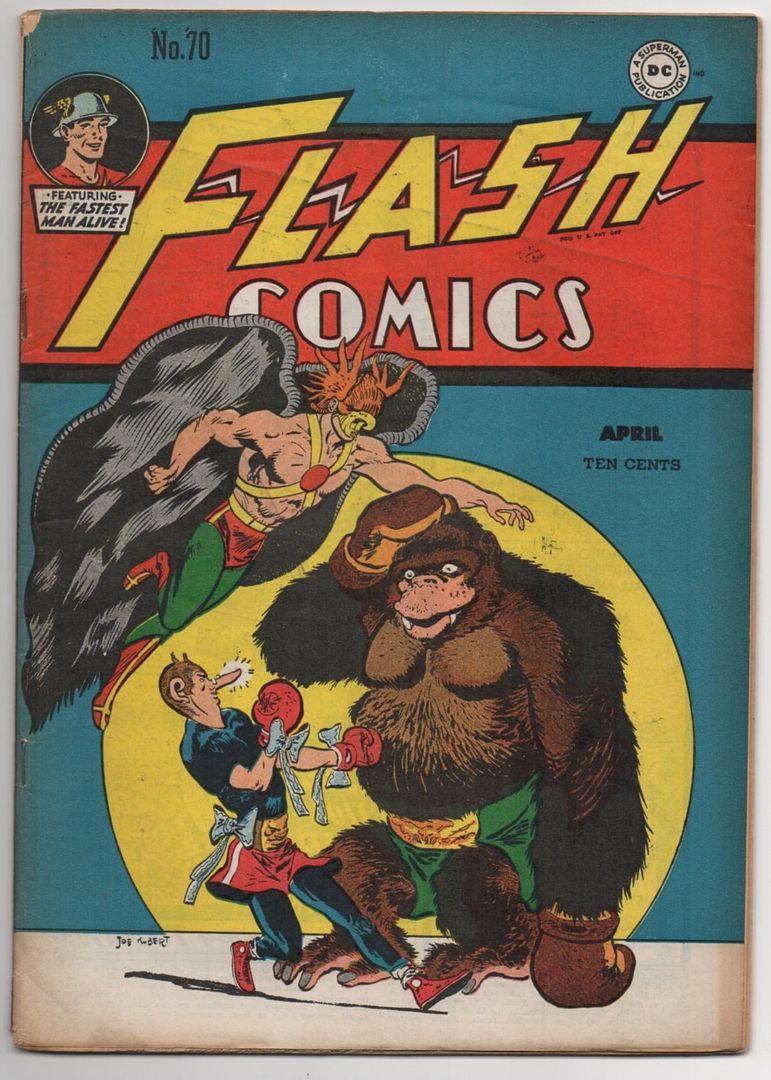 By the start of 1946, DC's titles where still in post war transition. The editors have recognized that the youthful readers were tiring of the gangster genre. The cover of Superman #39 shows Superman hiding behind a radio announcing the 'Advertures of Superman' to attentive youngsters. Action Comics features the Prankster. More Fun Comics becomes all humor by this issue. Superboy has moved from More Fun Comics in the previous issue to have his first cover appearance on Adventure Comics #103 (concurrent with Flash Comics #70). All American Comics was still superhero heavy. Hop Harrington humorist adventures has moved to it. Jack Kirby's Boy Commandos had a balance mix of humor between the war\adventure strips. The Flash co-creator, Harry Lampert's Ton O'Fun appears in Sensation Comics.
In this issue of Flash Comics, Mutt & Jeff gets four pages. There is also gags page from Ed Wheelan. The Flash, Johnny Thunder, and Ghost Patrol stories are humor based.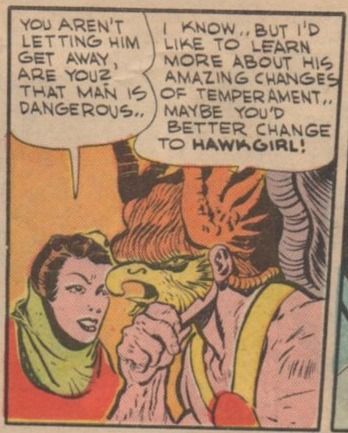 Joe Kubert draws the Hawkgirl for the first time in this issue.