Issue #92
February 1947
Rating: 5
The comic book genre is the perfect medium to face-off superheros vs. mythological characters of the past. This Flash story by John Broome and Lee Elias is well conceived with plenty of action.
As the cover advertises, 'At Last! The Black Canary'. Presented here in its entirety.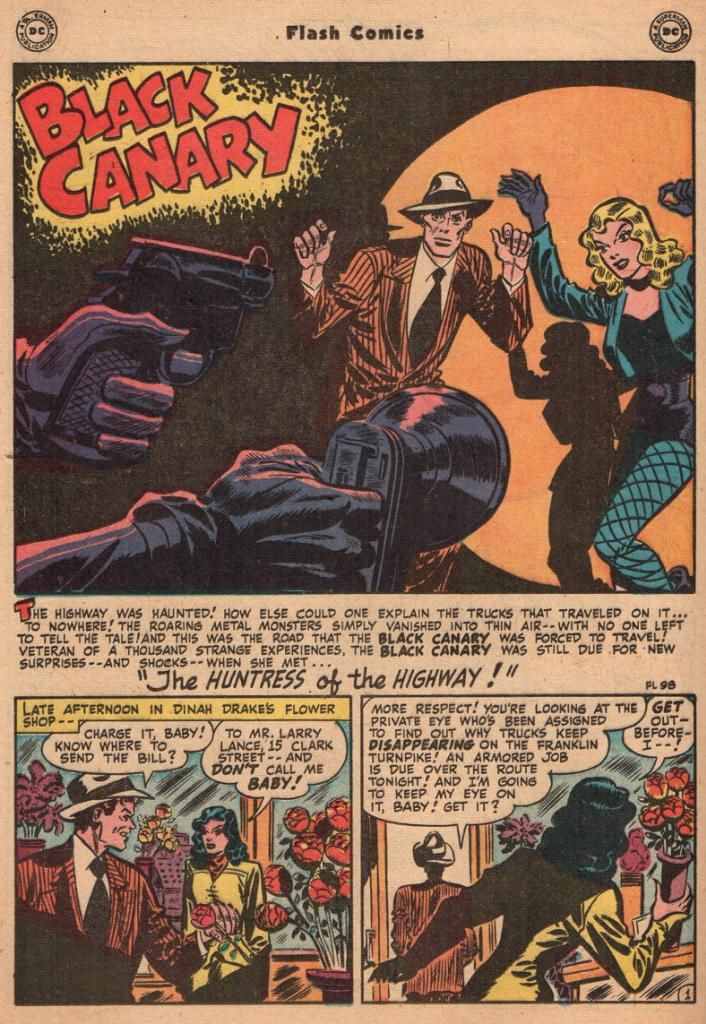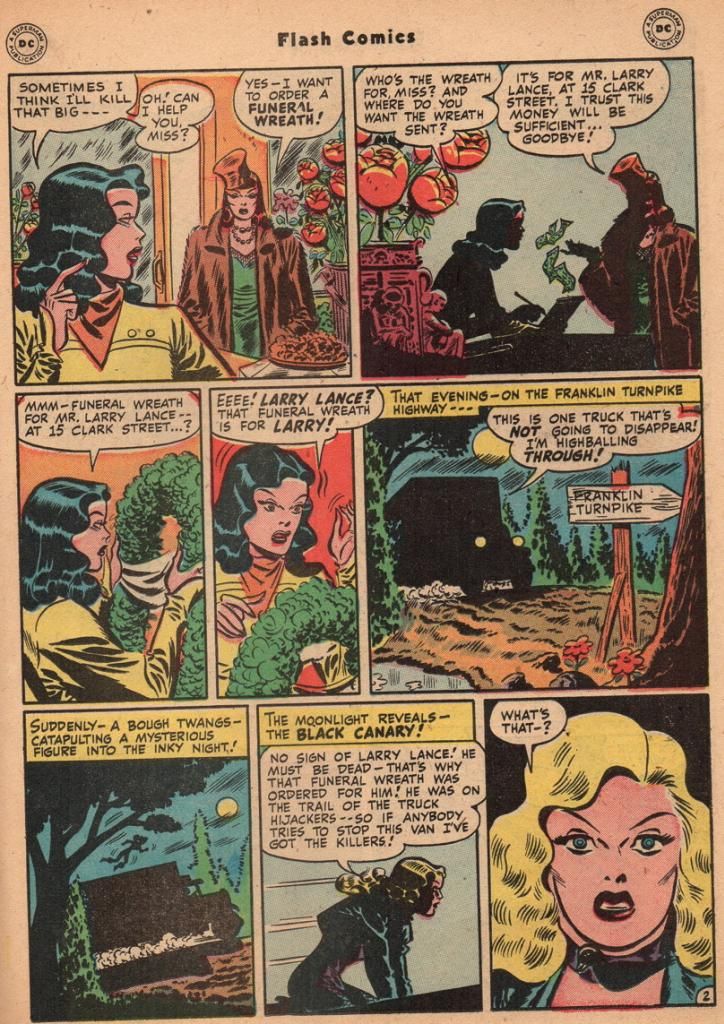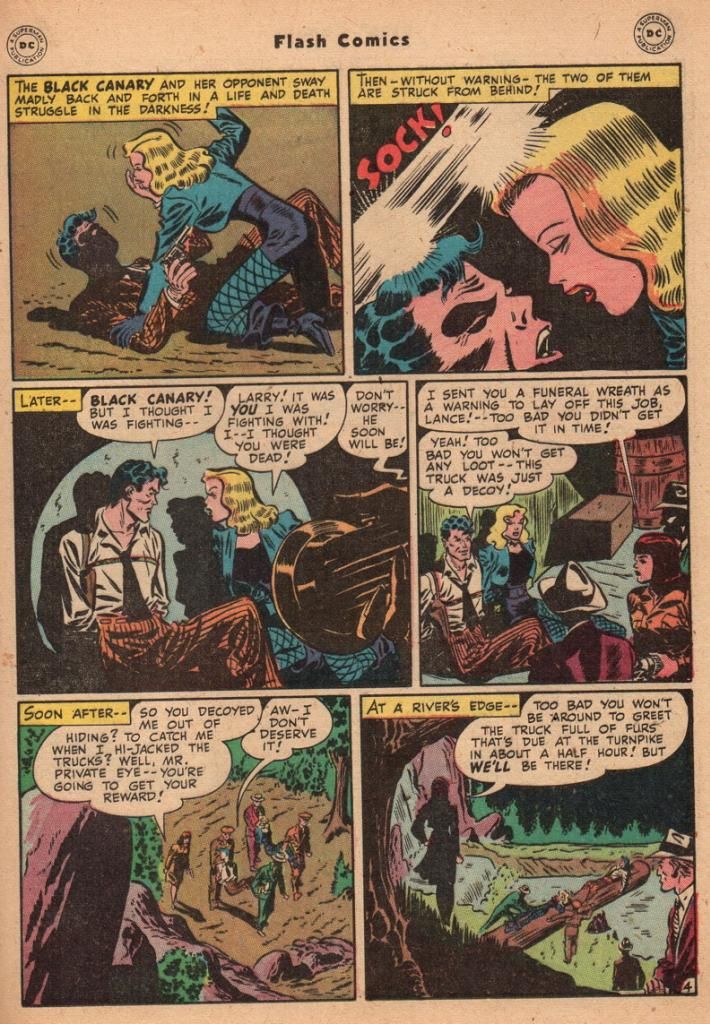 Hawkman and Hawkgirl battle the Ghost for the third time.