Issue #85
July 1947
Rating: 4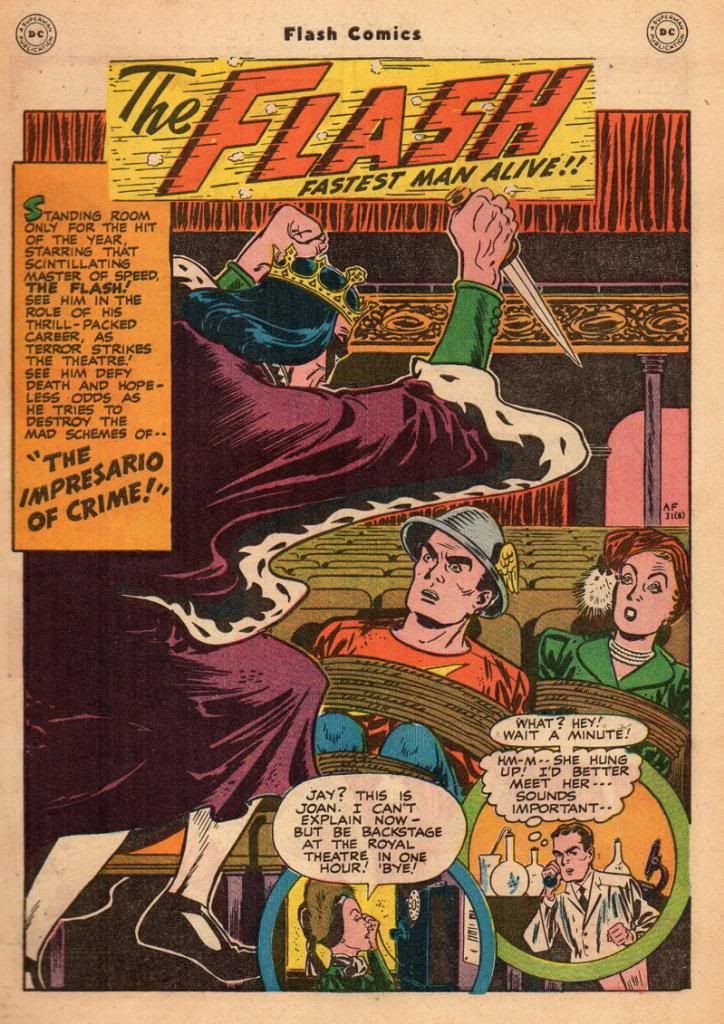 E. E. Hibbard's splash page evolves from the last issue. The new splash is less boxy and more blown-up with joined in progress action. This new style will carry the title to its final issue.
Joe Kubert returns with the Hawkman cover and art. With the 'Lasso' in the Hawkman and 'The Impressario' in the Flash, Robert Kanigher who wrote both stories continues to nurture his young storytelling career. His formula would be the norm for comic books for decades to come.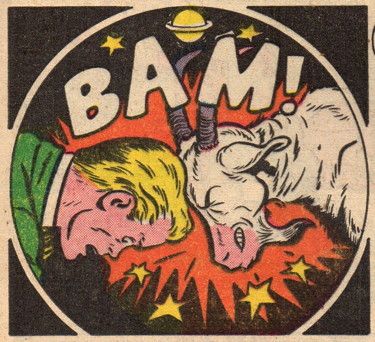 Interesting to note that the Thunderbolt does not make an appearance at all in this issue and Peachy Pet would make her last. John B. Wentworth and Stan Aschmeier team up for the last time on the strip. Making way for the updated style of Robert Kanigher, Carmine Infantino and Joe Giella with the next issue introduction of the Black Canary. The magic word cei-u will soon be forever silent.