Issue #56
August 1944
Rating: 4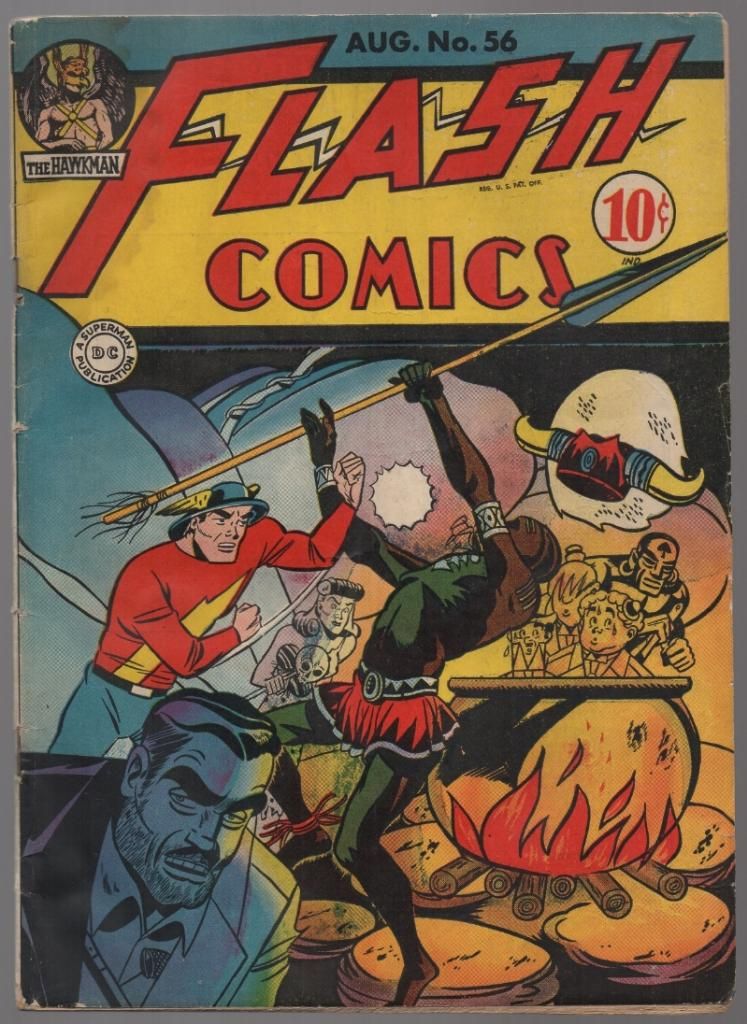 The Flash story in this issue feels like a rush to meet a deadline submission. The Martin Naydel art is rough and looks cartoonish.
Peachy Pet gets another lead in the Johnny Thunder story. Johnny only makes a cameo. The Hawkman story is typical formula.
Page count has been reduced. The Whip didn't make the cut.
The Minute Movie utilizes a mysterious Japanese drug that fakes death.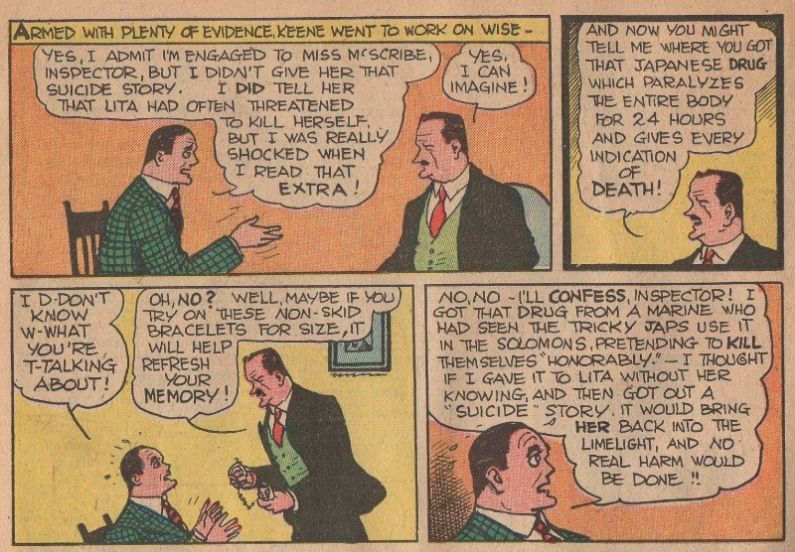 The best strip is the Ghost Patrol battling Nazis in Holland.