Issue #62
Rating: 5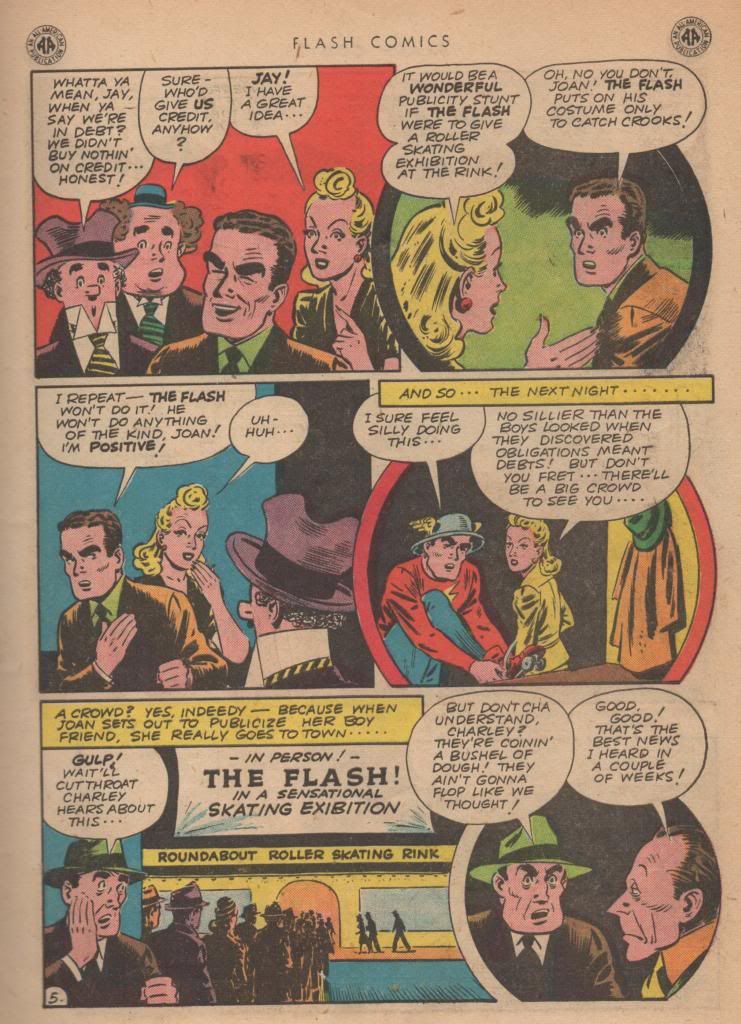 With the page count reduced to 48 pages for a few issues now, this era of Flash Comics have a standard line up of the Flash, Johnny Thunder, Ghost Patrol, and Hawkman. The Hawkman continues with its crime themes. The other three titles have plenty of zany comedy and action that makes them a fast and enjoyable read.

I wonder what the editor of the splash page thought when he saw the misspelled Hawkman headline? A simple cut-n-paste can mask a multitude of errors.

Joe Kubert's first work on Hawkman. His early style looks like a continuation of the Moldoff setups; as seen in the 'sock' of the fight scenes. What strikes me immediately with the new look is the attention to detail that was missing in the past. By the start of 1945 a new era of the Golden Age of Comics is starting to take form.