Saturday, February 22, 2014
Sunday, February 16, 2014
Issue #46
Rating: 5
Excellent wartime balance of humor, action, adventure, and fascinating plot wrinkles.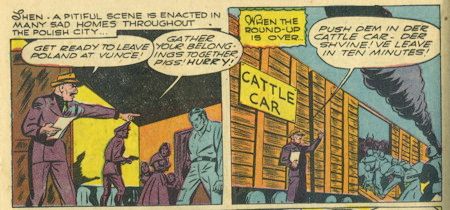 Also on the newstand on August 9, 1943:
Posted by

Tom Bush
at 2:15:00 AM
No comments:

Sunday, February 9, 2014
Issue #45
Rating: 5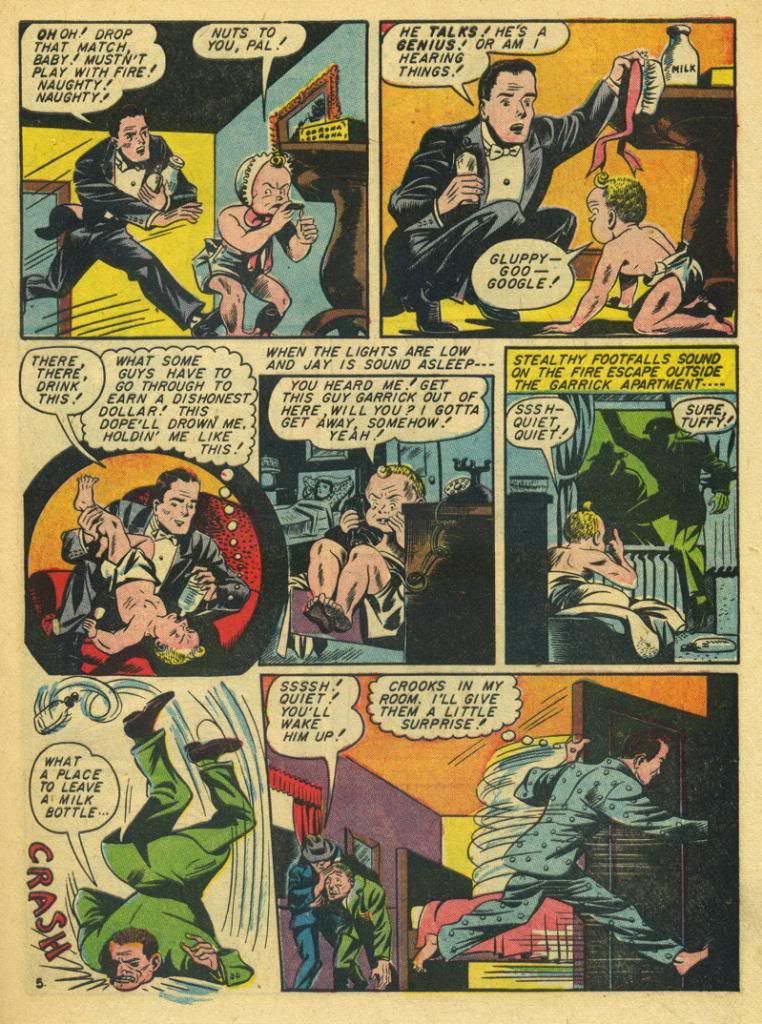 Playing of the 1925 Lon Chaney movie 'The Unholy Three', a safe cracking midget masquerading as a baby gives Jay and Joan a lot of trouble. Lou Ferstadt art work is excellent.
This issue has plenty of WWII themed adventures:
Johnny Thunder – Nazi saboteurs.
Ghost Patrol – Herman Goering
Minute Movies – Nips mind control drugs being used to commit a crime.
The Whip – Black Market Sugar ration ring
Hawkman – Continuing with its noir crime genre, the only nod to the war is a city wide blackout.
With a date stamp of July 9, 1943 the invasion of Sicily began.
Posted by

Tom Bush
at 2:27:00 PM
No comments: