Issue #32
Rating: 5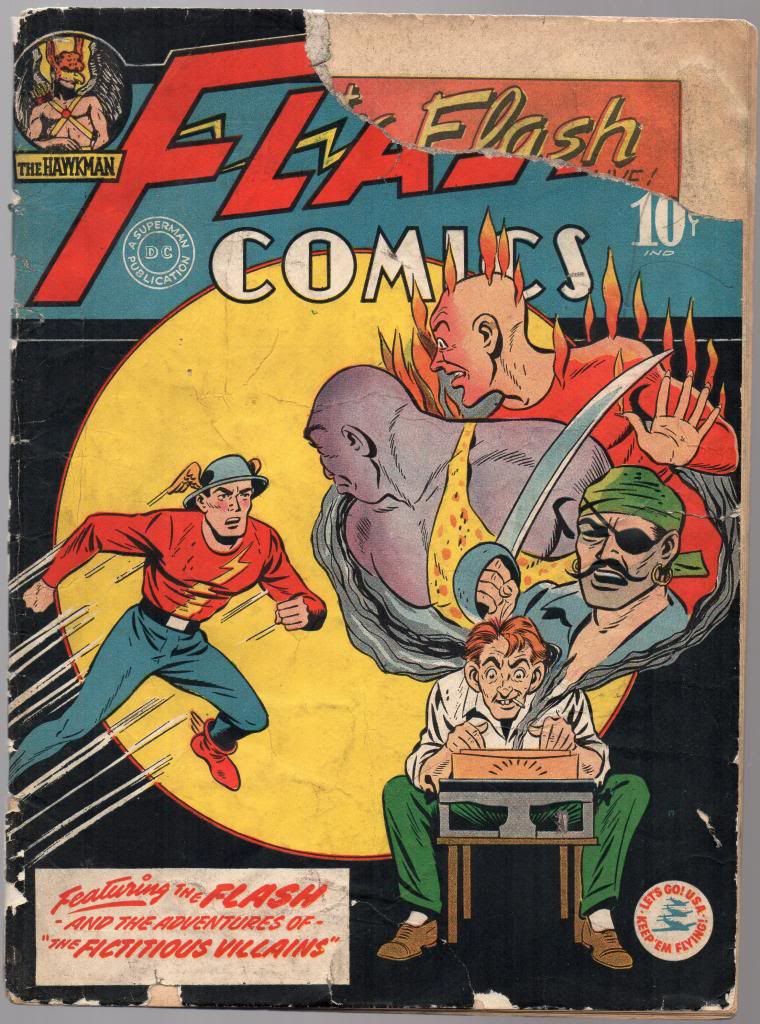 Not an easy issue to find.
If the cover had a WWII theme, this would be a classic issue through out.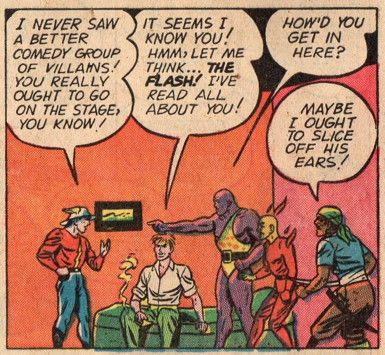 Gardner Fox gets self-reflective in this issue as he creates a writer that dreams up a script where the bad guys come to life and do his bidding. The surreal moment comes when the creation, the Flash, meets his creator on equal terms before battling the writer's imaginary bad guys. Fox sense for balancing comedy with action is at its finest in this issue.
This issue also goes to war in a big way. Johnny Thunder joins the Navy. The Ghost Patrol battle Hitler. Even the Whip and the King have encounters with subversive Nazis.
The Hawkman story features the first time he and the Hawkgirl are captured and put in a gilded cage by a villain named, the Coin.
Once again, I am drawn to the 'King' story. I can not think of another golden age anti-hero character that is as ambivalent about the Law as the King.
'Keep'em Flying' issue – The Flash story asks kids to buy U. S. Savings Bonds rather than saying the 'Keep'em Flying' slogan.