Issue #90
December 1947
Rating: 5
Infantino gets whopping 25 pages in this issue. He's work can be seen in the Flash, Ghost Patrol, and Johnny Thunder stories.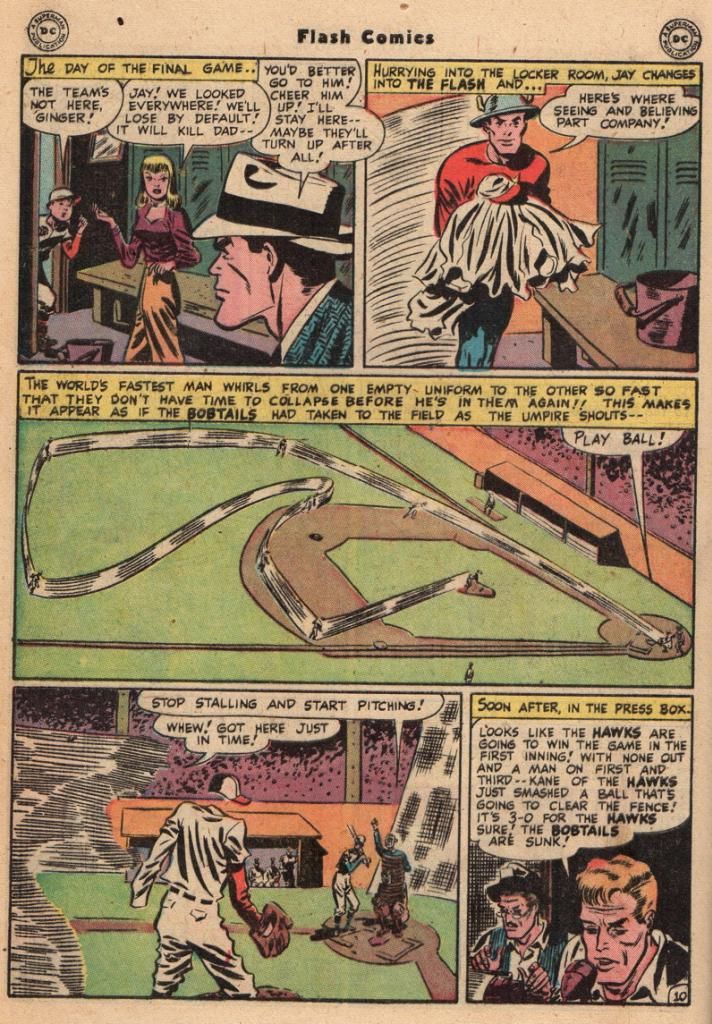 Ever wonder how fast the Flash really is?
Joan, Ginger. Ginger, Joan. Which will it be Jay?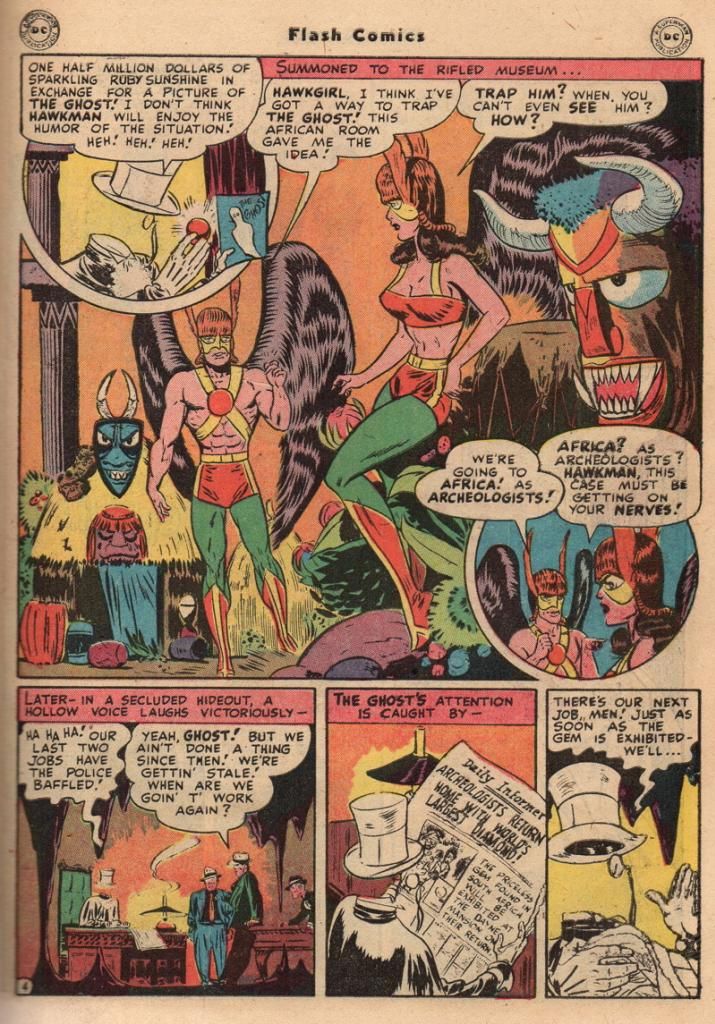 Kubert gets more expressive in his layouts in the Hawkman story.
30 years later, Kubert would draw the covers of the Ghost battling Batman . . .
the stories of both drawn by the GA veteran, Irv Novick.