Issue #98
Rating: 5
Although the art work and scripts have evolved to a new level, the stories are anchored to the typical GA superhero exploits. The clock is beginning to tick to the end of the GA.
If the Hawkman roamed the skies of Gotham City, why no encounter with the Batman?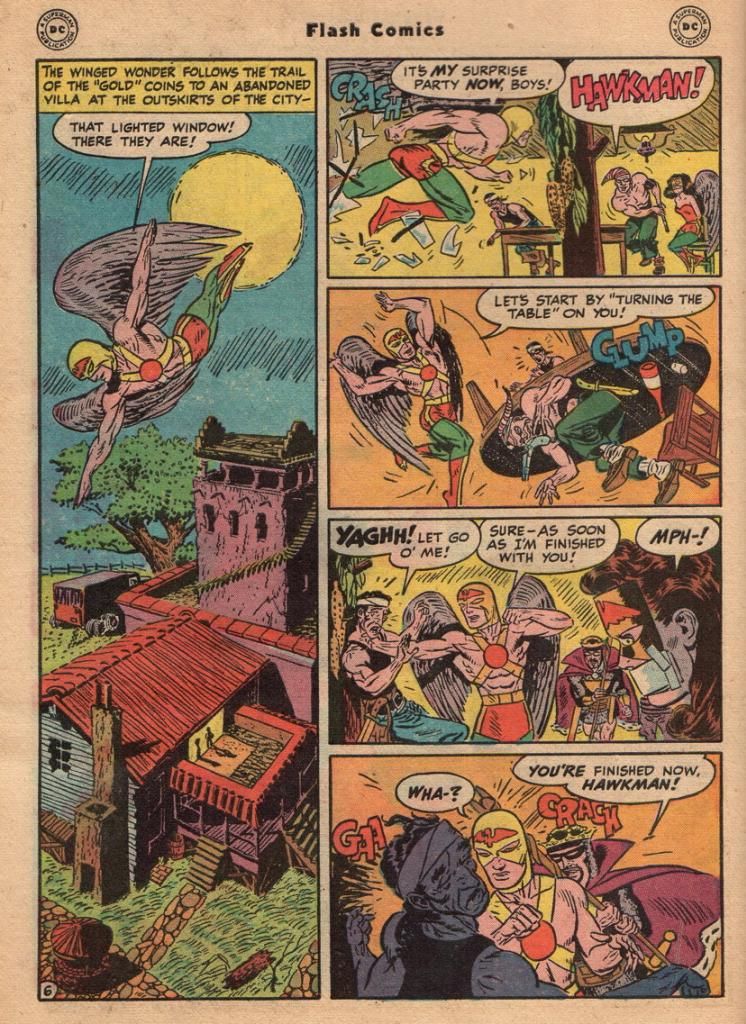 The Atom deserves honorable mention in this issue.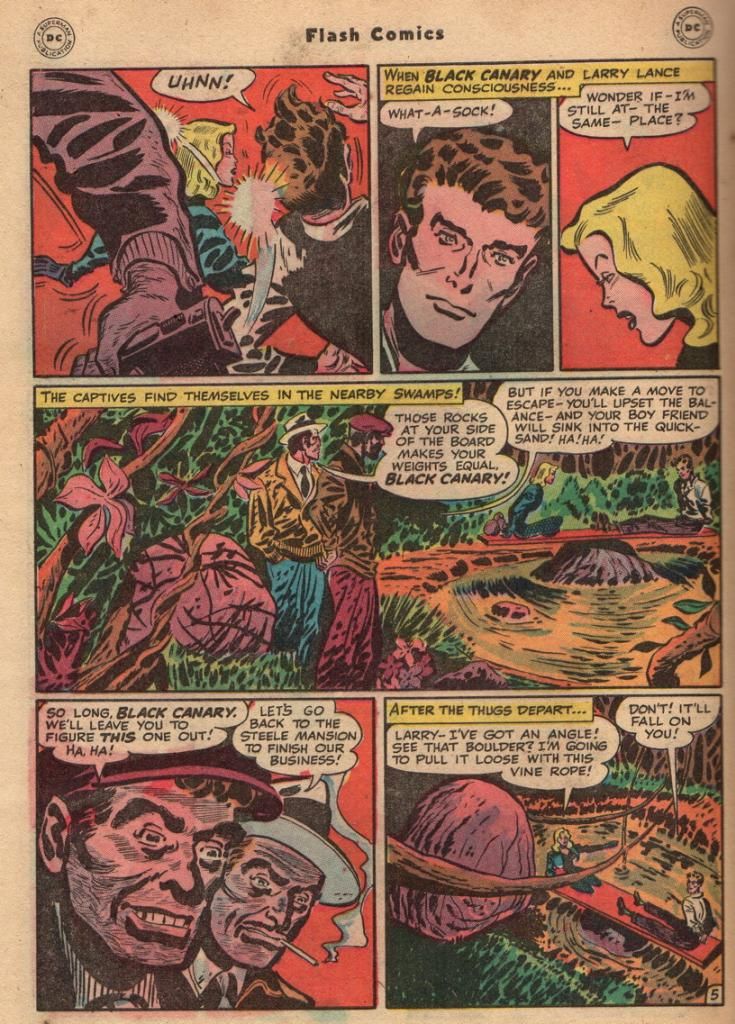 Black Canary script is well worn, but looks good.
I should do a black-jack to the back of the heros head count sometime.