Issue #97
Rating: 5
Cover by Irwin Hasen. Lee Elias credited for art on the Flash, Carmine Infantino Ghost Patrol and Black Canary,Joe Kubert Hawkman (and Hawkgirl), Paul Reinman for Atom. Robert Kanigher scripts Flash, Hawkman, and Black Canary.
With a cover date stamp of May 11, 1948, two weeks later, the Film Noir Classic 'Raw Deal' was released.
Flash story is one of the all time best (and lost to several generations of comic book lovers). Joan Williams (Flash's girl friend) takes a trip into the twilight zone and with the help of the Flash, regains her sanity. I'm going to reprint the story in its entirety at a later date.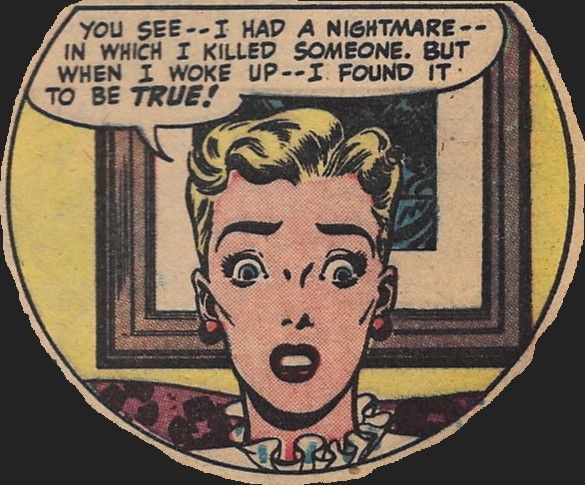 Generally, GA stories use the artwork as window dressing. With Paul Reinman's art, the words take a backseat to the action.
For a seven pager, this Black Canary strip packs the action