Issue #60
December 1944
Rating: 3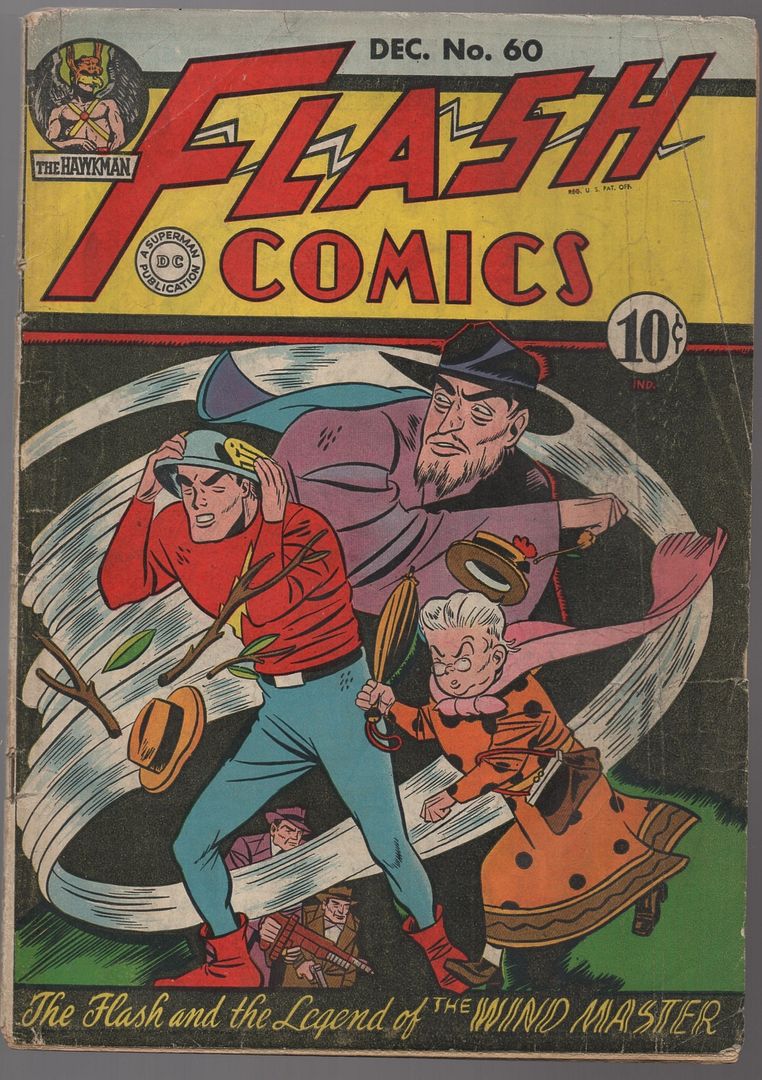 Regretfully, this issue has to rank as one of the worst of the series.
Not only is the Martin Naydel artwork flat (his treatment of Joan is unforgivable), the Fox Flash story reads like an Angela Lansbury 'Murder, She Wrote' vehicle – YUK!
Ghost Patrol, Johnny Thunder – painful to read. The 3 page 'Picture Stories from History', "The Story of Ferdinand Magellan" just doesn't feel like a good fit for the series.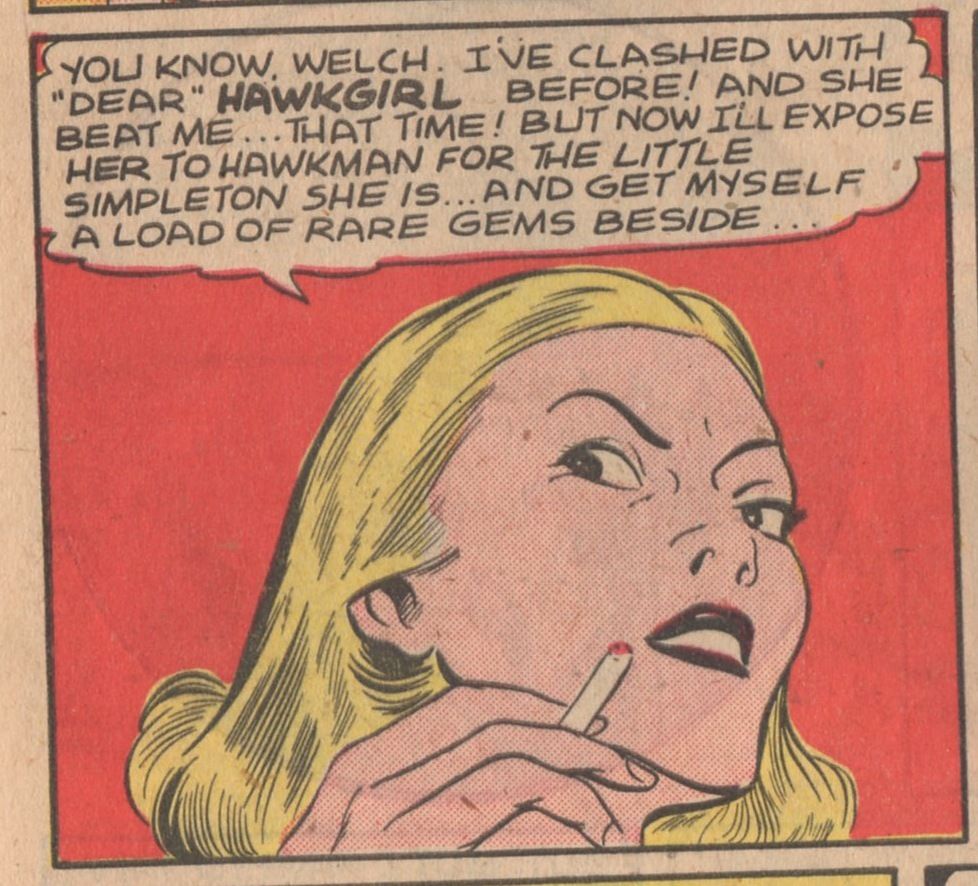 The Hawkman and Hawkgirl story is well done. Shelly's art is top notch. The Humming Bird makes another appearance. If only Sheldon Mayer would have picked-up on the value of having super-villans oppose the heros earlier, it would have made for more interesting stories. It wasn't until Julie Schwartz took over before the appearance of super-villian became mandatory later in the series.
This panel is a rare acknowledgment by Hawkgirl that the world was at war.