Issue #29
May 1942
Rating: 5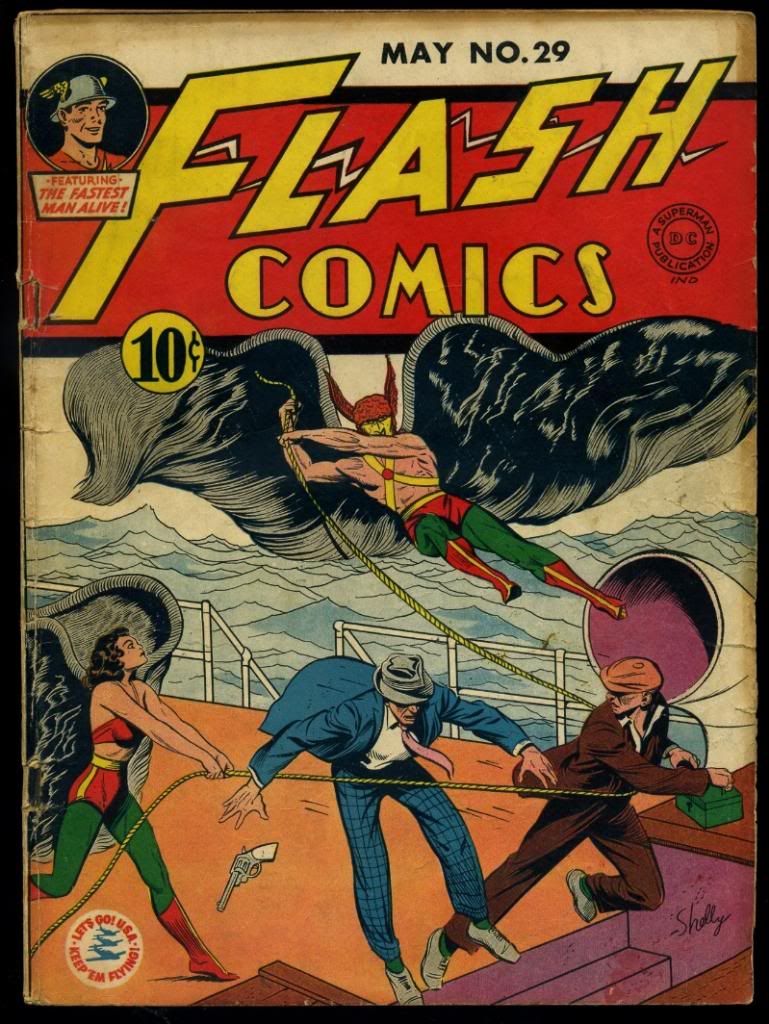 The Flash faces a foe that has tech that can harness solar energy and use as destructive lightning bolts. However, the mad scientist poorly executed plan is easily foiled by the Flash.
Peachy Pet becomes the main energy being the Johnny Thunder stories.
The Ghost Patrol debuts in this issue. Being a French Foreign Legion bomber squad, their mission is to bomb an innocent village in French North Africa. Ordered by a commander that is really a nazi officer. The Ghost Patrol's mechanic knows the truth and plants a bomb on the Ghost Patrol's bomber, intending to blow up the plane before it reaches its target. KA-BOOM-EE! The Ghost Patrol becomes a variation of the Spectre and tracks down the nazi. Turning him over to the Gestapo for failure to compete his mission of creating a public condemnation for the French Foreign Legion.
The King and Witchie team-up. Any doubt that the King is a crusader for justice is gone after he battles the police to save the Witchie. Reading this story, I feel a kernel of inspiration led some future writer at D. C. to dream up the future thief turn heroine, Black Canary.
An editorial goof can be found in the Hawkman story. No 'Keep'em Flying' mentioned!
'Keep'em Flying' issue – excluding Hawkman.